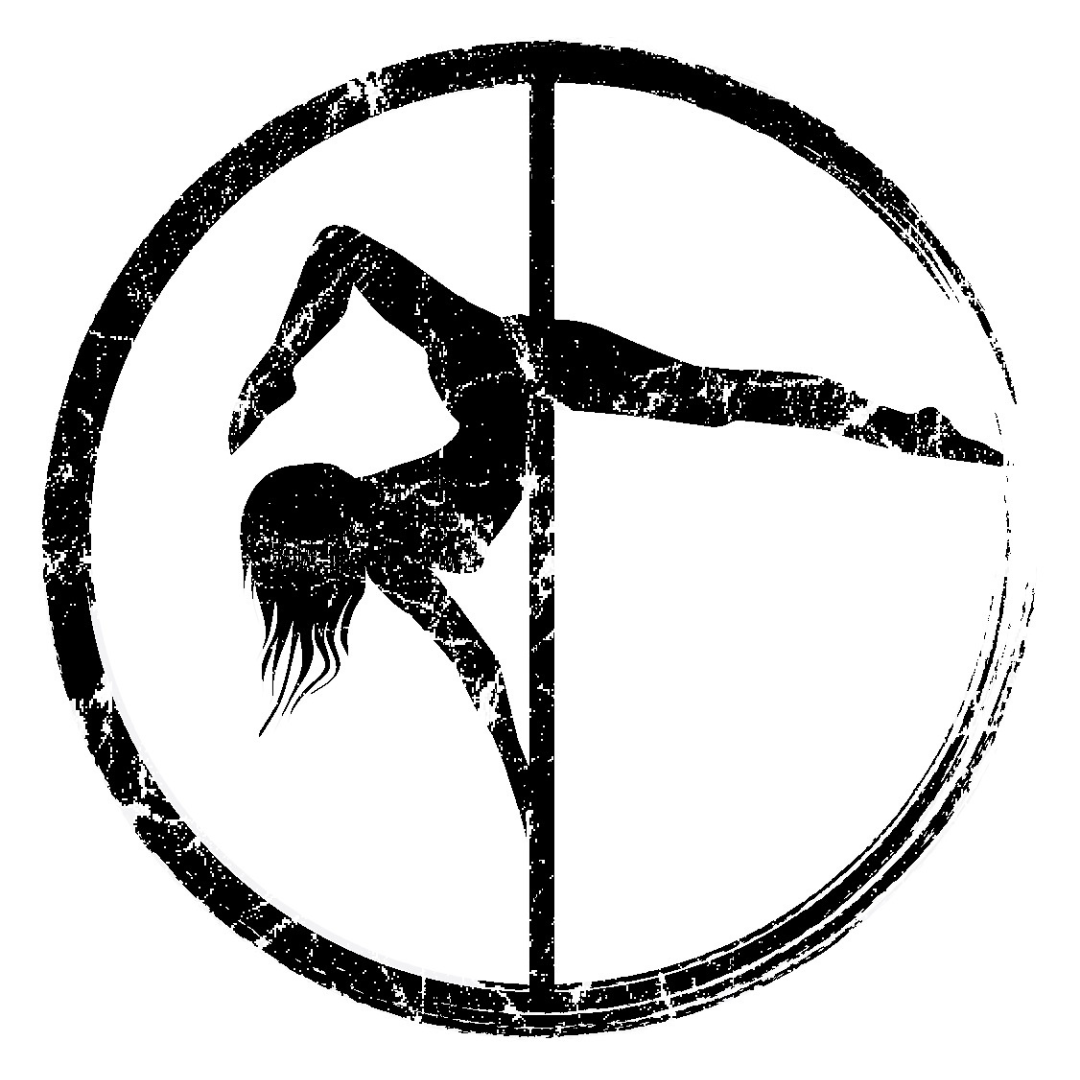 Kassia Portas (referred to as "Kassia Portas" and "The Pole Dancing Therapist") agrees to provide physical and educational training (hereafter referred to as "Content") outlined in the membership benefits and the pay per class shop. The "Website" refers to the content available on onlinepoleclass.com
You agree to abide by all terms and conditions outlined in this agreement as a condition of purchasing any Content from the Website.
General Information
The content available via the Pay Per Class Shop may be purchased without being a registered member of the Website.
You are permitted to view limited portions of the Website prior to deciding whether to become a registered member.
Full access to the Website is available to you when you register as a member. If you wish to become a registered user, you must register on the website by completing the registration procedures displayed on here.
Requirements for Becoming a Registered Member
By completing the registration procedures, you acknowledge and agree to providing true, accurate, current and complete information about yourself as prompted by the registration form. You are obliged to maintain and promptly update your registration data to keep it true, accurate, current and complete. If you provide any information that is untrue, inaccurate, not current or incomplete, or we have reasonable grounds to suspect that such information is untrue, inaccurate, not current or incomplete, we reserve the right to suspend or terminate your account and refuse any and all current or future access the Website.
Payment Methods and Conditions Payments are taken via 'Stripe' which requires your credit or debit card details. There is no minimum term contract on monthly or yearly Memberships.

There is one 7 day free trial per account made. Only one 7 day trial is permitted per account.
You can cancel a membership at any time and access will remain until the end of that billing period. If you choose to cancel your membership, access to all content will be lost after the billing period is complete.
You do not require a member ship to make one-time purchases in the Pay Per Class Shop.
​Prices may be changed at any time; however, your membership will remain at the same price you agreed to at the point of purchase. If you decide to cancel and re-join at a later date, you will be charged the updated price.

If you decide to upgrade to a higher priced membership then you will be charged for the difference.
Should billing fail, the website system will attempt to take payment again until the payment is successful. An email will be sent with this information. If it continues to fail, membership will be revoked and you will access to all membership content.
Automatic Renewal
Both the monthly and annual options will automatically renew on your sign up date. You will be charged on the renewal date, therefore cancellations must be processed before the renewal date if you do not wish to be charged for another billing period.
Refunds PolicyThere are no full or partial refunds once your payment has been received for both memberships and one-time purchases.
If you wish to cancel a membership, you must do so before the next payment is due to avoid being charged.
Service interruptionsWhile Kassia Portas makes every effort to provide consistent uninterrupted service, there is no guarantee on specific availability. Service interruptions may occur from time to time due to webiste updates, hosting issues, outages, or service issues. When found, the Kassia Portas will work with the website development team to restore access as quickly as possible, but make no guarantees as to time, speed, or availability.
Newsletter via MailchimpWhen you become a member you will automatically be added to the mailing list to receive information about your membership or other services. You can unsubscribe via the links in the bottom of the email.
You may also occasionally receive technical updates with relevant information to your membership or purchase.
Responsibility for Your Safety
The Content has been developed for strictly educational purposes only.
You accept and agree that you are responsible for your own training and any injuries or damages that may result.
You agree that by following tutorials and lessons on the Website, that you do so at your own risk.
You should check your equipment before every use and throughout training.
You should always use a safety mat of at least 4 inches or more depending on the height you are training at.
You should fully understand safety aspects, how to get into and out of moves with a great understanding and skill of the prerequisites


Kassia Portas promotes face to face training with qualified instructors as the safest way to train. Kassia Portas strongly promotes customers to train with another person present to ensure safety precautions such as spotting or to offer help in case of a fall, accident or injury.
The available Content is intended for a general audience and does not claim to be, nor should it be construed as, specific advice tailored to any individual. Kassia Portas assumes no responsibility for errors or omissions that may appear in any Content.
​​​For the purposes of the disclaimer at the end of some tutorials found on this website the following URL's are interchangeable 'www.poledancing-therapist.com' and www.onlinepoleclass.com' due to the change of domain name in October 2022.
Health and Medical Concerns
Some Content includes information and instruction relating to exercise and fitness. You acknowledge and agree that the following warnings and disclaimers apply to all Content:
Before participating in any exercise program or tutorial available on the website, Kassia Portas strongly recommends that you consult with a physician or other healthcare provider.
Kassia Portas and other content providers (hereafter referred to as "Guest Instructors") are not licensed medical care providers, are not providing personal medical advice or treatment.
The website is not intended to be a substitute for professional medical advice, diagnosis, or treatment. You acknowledge and agree that when participating in any exercise or exercise programmes, there is the possibility of physical injury and/or death, and you assume the risk and responsibility for any such results.
You should never disregard medical advice or delay seeking it because of a statement you have read on the Website.
It is important that the website is used only in conjunction with qualified medical guidance.
If you know or suspect that you may be pregnant, have an eating disorder, have diabetes, or have any other physical or medical condition, it is imperative that you seek the advice of your doctor prior to using the website.
Keep the following checklist in mind when developing your program in conjunction with your health care provider, but also bear in mind that the checklist is not exhaustive and does not take the place of a consultation with your healthcare provider.
After exercise do you frequently experience chest pains?
Do you get dizzy when you exercise?
Are you breathless after exercising?
Do you take medication for high blood pressure?
Do you have joint problems?
Do you have a medical condition, which might need special attention when exercising, for example diabetes?
Have you been physically active in the past?
Do you have a heart condition that requires supervised physical activity?
If you experience any discomfort or pain while using the content, you must immediately cease the activity and seek the assistance of a physician.
Prohibited Conduct
The websites includes features that permit you to post comments or topics ("user content"), which includes and applies to (but is not limited to) content of your own, comments on the user content posted by other registered members, and communications with other registered users. Such User Content includes but is not limited to information, data, text, software, music, sound, photographs, graphics, video, messages, tags, or other materials. You acknowledge and agree that you shall not use the website to post or other transmit user content that:
is patently offensive and/or promotes racism, bigotry, hatred or physical harm of any kind against any group or individual;
harasses or advocates harassment of another person;
exploits people in a sexual or violent manner;
contains nudity, violence, or offensive subject matter;
solicits personal information from anyone under the age of eighteen (18);
provides any telephone numbers, street addresses, last names or email addresses of anyone other than your own;
promotes information that you know is false or misleading or promotes illegal activities or conduct that is abusive, threatening, obscene, defamatory or libelous;
violates any intellectual property or other proprietary right of any third party, including User Content that promotes an illegal or unauthorized copy of another person's copyrighted work, such as providing pirated computer programs or links to them, providing information to circumvent manufacture-installed copy-protect devices, or providing pirated music or links to pirated music files;
involves the transmission of "junk mail," "chain letters," or unsolicited mass mailing, instant messaging, "spimming," or "spamming";
contains restricted or password only access pages or hidden pages or images (those not linked to or from another accessible page);
furthers or promotes any criminal activity or enterprise or provides instructional information about illegal activities including, but not limited to making or buying illegal weapons, violating someone's privacy, or providing or creating computer viruses;
solicits passwords or personal identifying information for commercial or unlawful purposes from other Members;
involves commercial activities and/or sales without our prior written consent, such as contests, sweepstakes, barter, advertising, or pyramid schemes;
includes a photograph of another person that you have posted without that person's consent or, in the case of children under the age of eighteen (18), parental consent, or otherwise constitutes an invasion of an individual's privacy or infringement of publicity rights; or
contains a virus or other harmful component.


Customer Responsibility for User Content
You, and not Kassia Portas, are entirely responsible for all User Content that you upload, post, email, transmit or otherwise make available via the website. Kassia Portas does not control the user content posted via the website and, as such, cannot and does not guarantee the accuracy, integrity or quality of such User Content.
You acknowledge and agree that, by using the website, you may be exposed to User Content that you deem offensive, indecent or objectionable.
Under no circumstances will Kassia Portas be liable in any way for any User Content, including, but not limited to, any errors or omissions in any User Content, or any loss or damage of any kind incurred as a result of the use of any User Content posted, emailed, transmitted or otherwise made available via the website.
Intellectual PropertyYou are not authorised to use any of Kassia Portas' intellectual property for business purposes. All intellectual property, including tutorials, shall remain the sole property Kassia Portas and the Guest Instructors. No license to sell or distribute Kassia Portas' or Guest Instructors materials is granted or implied. By purchasing the recorded content, you agree;
not to infringe any copyright, patent, trademark, trade secret, or other intellectual property rights,
that any confidential information shared on the Website is confidential and proprietary, and belongs solely and exclusively to Kassia Portas and the Guest Instructors,
to not disclose such information to any other person or use it in any manner other than in discussions on the Website,
to not share your username or password.


Limitation of LiabilityYou agree to they use the Website services and Content entirely at your own risk and that the Content provided if for education purposes only.
You release Kassia Portas and anyone else involved in the Website production, including but not limited to, website developers and Guest Instructors from any and all damages that may result from any claims arising from any and all participation in any Content available on the Website.
You accept any and all risks, foreseeable or unforeseeable. You agree that Kassia Portas and the Guest Instructors will not be held liable for any damages of any kind resulting or arising from including but not limited to; direct, indirect, incidental, special, negligent damages happening from the use or misuse of any and all Content available on the Website.
Kassia Portas assumes no responsibility for errors or omissions that may appear in any of the Website Content. You also understand that any testimonials or endorsements by our customers or audience represented on our programmes, website, content, landing pages, sales pages or offerings have not been scientifically evaluated by us and the results experienced by individuals may vary significantly.
Modifications to these terms
Kassia Portas may modify terms of this agreement at any time. All modifications shall be posted on the official website and customers (including registered members and those purchasing from the shop) shall be notified.
IndemnificationYou shall defend, indemnify, and hold harmless Kassia Portas and anyone else involved in the Website production, including but not limited to, website developers and Guest Instructors, from and against any and all liabilities and expense whatsoever – including without limitation, claims, damages, judgments, awards, settlements, investigations, costs, attorneys fees, and disbursements – which any of them may incur or become obligated to pay arising out of or resulting from the offering for sale, the sale, and/or use of the product(s), excluding, however, any such expenses and liabilities which may result from a breach of this Agreement or sole negligence or wilful misconduct by Kassia Portas, or any of its shareholders, trustees, affiliates or successors.
You shall defend Kassia Portas in any legal actions, regulatory actions, or the like arising from or related to this Agreement. You recognise and agree that all of the Kassia Portas' shareholders, trustees, affiliates and successors shall not be held personally responsible or liable for any actions or representations of Kassia Portas.
In consideration of and as part of your payment for the right to participate in Membership(s) and Website Content, the undersigned, your heirs, executors, administrators, successors and assigns do hereby release, waiver, acquit, discharge, indemnify, defend, hold harmless and forever discharge Kassia Portas and its subsidiaries, principals, directors, employees, agents, heirs, executors, administrators, successors, and assigns and any of the Guest Instructors, guides, staff or students taking part in the training in any way as well as the venue where the Programs are being held (if applicable) and any of its owners, executives, agents, or staff of and from all actions, causes of action, contracts, claims, suits, costs, demands and damages of whatever nature or kind in law or in equity arising from your participation in the Programmes.
Notices
This Agreement shall be binding upon and inure to the benefit of the parties hereto, their respective heirs, executors, administrators, successors and permitted assigns. Any breach or the failure to enforce any provision hereof shall not constitute a waiver of that or any other provision in any other circumstance. This Agreement constitutes and contains the entire agreement between the parties with respect to its subject matter, supersedes all previous discussions, negotiations, proposals, agreements and understandings between them relating to such subject matter. This Agreement shall be governed by and construed in accordance with the laws of the United Kingdom.
If you do not understand or agree with any of these conditions, please do not become a member with The Pole Dancing Therapist.
If you require further clarification, please contact Kassia Portas.
Created with