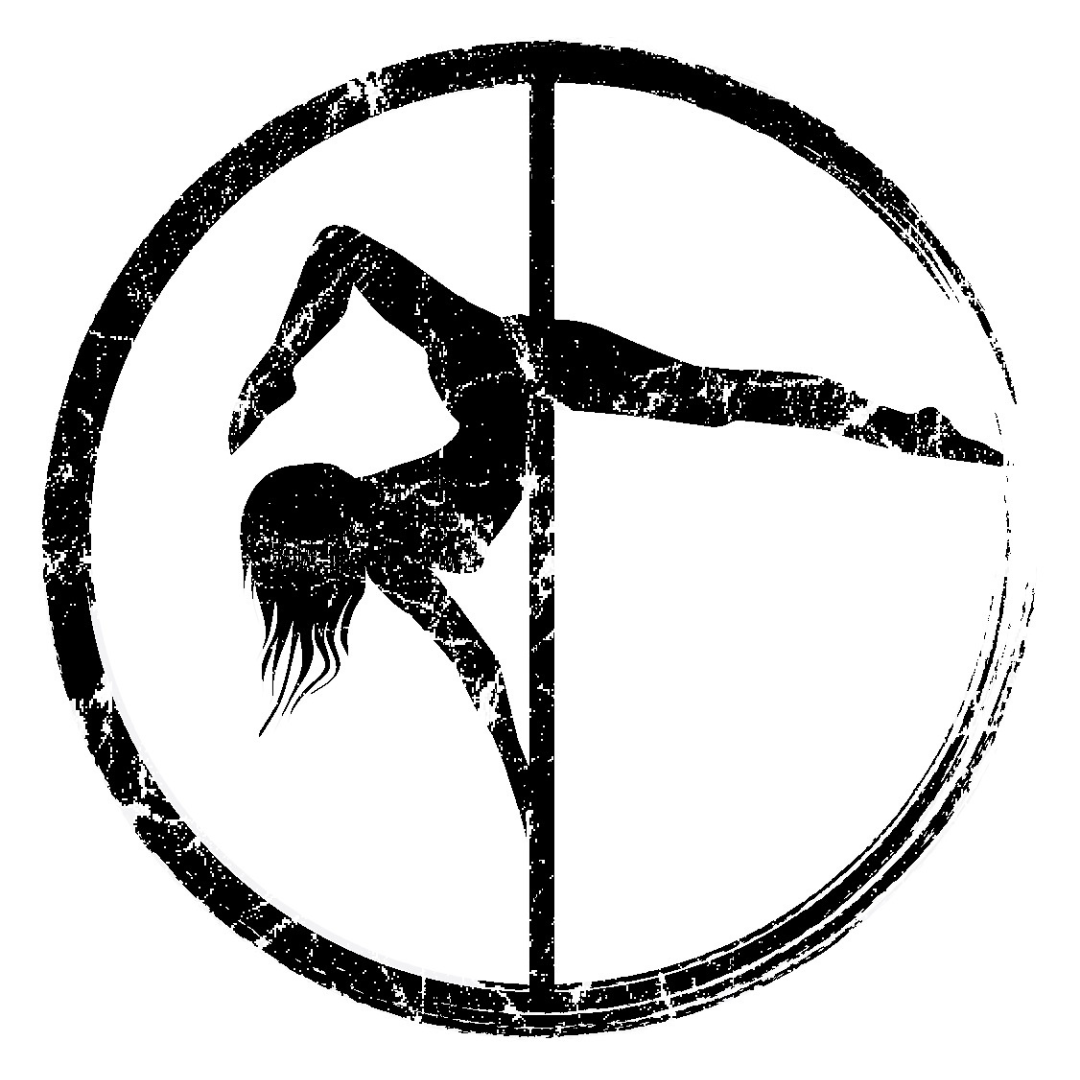 ICO Certificate
Organisation name: Miss Kassia Sian Portas
Reference: ZA790061
Who we are
Our website address is: onlinepoleclass.com
The Website
This website and its owners take a proactive approach to user privacy and ensure the necessary steps are taken to protect the privacy of its users throughout their visiting experience. This website complies to all UK national laws and requirements for user privacy.
Sections in this policy
1. View, change or request deletion of your personal information
2. What is your 'personal information'?
3. What information we collect and why
4. How we acquire your personal information
5. How do we store your information and who sees it
6. How your personal information is used, shared and storage
7. What happens if we cannot collect your personal information?
8. Security around transfer of data on the Internet
9. How long we retain your data
10. Rights over your data
11. Marketing communications
12. Uploaded media (images and videos)
13. Embedded content from other websites
15. Using the contact form
16. Cookies
1. View, change or request deletion of your personal information
At any time, you can visit this page to request to view, update, delete your personal details or report a data breach, if you are concerned that one a has taken place.
Kassia Portas is committed to protecting information about you that is collected, stored, and used when you provide it through the website. We uphold your rights to privacy in accordance with the General Data Protection Regulation (GDPR). We are compliant with its requirements with respect to the collection, management, and disclosure of your personal information. If you do not wish to provide personal information to us, then you do not have to do so. However, this will affect your use of the website for any products and services offered.
​2. What is your 'personal information'?In this privacy policy, the term 'personal information' has the meaning given to it in the GDPR. In general terms, it is any information that can be used to personally identify you. If the information we collect personally identifies you, or you are reasonably identifiable from it, and is therefore considered 'personal information'.
We may also collect some information that is not personal information because it does not identify you or anyone else. For example, we may collect anonymous answers to surveys or aggregated information about how users use our website.
Your personal information will not be shared, sold, rented, or disclosed other than as described in this privacy policy.
​3. What information we need and whyKassia Portas may collect the following personal information from you:
Name
Current mailing/residential/billing addresses
Email address
Contact telephone number
Age or birth date
Profession or occupation
​We collect personal information about you so that we can perform our business activities and functions and to provide the best possible quality of customer service. We collect, hold, use and disclose your personal information for the following purposes:
To provide our services to you
To send communications requested by you
To answer enquiries and provide information or advice about existing and new services
To provide you with access to protected areas of our website
To comply with any Law, rule, regulation, Lawful and binding determination, decision or direction of a regulator, or in co-operation with any governmental authority.
​4. How we acquire your personal informationWe collect your personal information directly from you unless it is unreasonable or impracticable. When collecting personal information from you, we may collect it in these ways:
When you make an enquiry about our services
Through our website, including when you register as a member of our website
During conversations between you and our employees
When you ask to be placed on one of our subscription/mailing lists
When you become a client, customer or member or otherwise use our products or services
​5. How we store your information and who might see it within our companyWe may hold your information in either electronic or hard copy form.
If kept on paper (for example injury rehabilitation hand written notes) it is kept in a locked cabinet. If your personal information is kept online, it is kept securely (details below).
Personal information is destroyed or de-identified when no longer needed or when we are no longer required by Law to retain it (whichever is the later).
Our employees and the contractors who provide services related to our information systems are obliged to respect the confidentiality of any personal information held by us.
6. How your personal information is used, shared to 3rd parties and stored with themPersonal information taken at the time of purchase, is submitted to the website, for any of the following;
Memberships
Pay Per Class Videos
Pole Dance Classes (online and in person)
Injury Rehabilitation (online and in person)
Sports & Holistic Massage
Kassia Portas, web developers and accountants contracted by Kassia Portas will see this information.
a. Systems to which your personal information is transmitted and therefore stored
We use the following systems to extend the functionality of our website so please see the links for their privacy policies;
Online Booking System

– Cliniko
Cliniko takes payments for Pole Dance Classes, Injury Rehabilitation and Sports & Holistic Massage

Payment Systems

– Stripe, BACs
Stripe takes payments for Memberships and Pay Per Class. Card payment details are not stored on this website, they are only stored within the Stripe Payment System.
​

Marketing

– Mailchimp
b. Purchase data is held for 7 years, a requirement for business purposes, and then deleted.
c. Visitor comments may be checked through an automated spam detection service.
d. Our website host is WPEngine, which means the website is hosted on their servers. They might see any information held on the site; your user profile information and purchase history only. They cannot see card details.
​7. What happens if we cannot collect your personal information?If you do not provide us with the personal information described above, some or all of the following may happen:
We may not be able to provide our products or services to you, either to the same standard or at all
We may not be able to provide you with information about services that you may want, including information about special promotions
8. Security around transfer of data on the InternetAll websites are linked to the Internet, and general Internet security is never guaranteed. We therefore cannot provide any assurance regarding the security of transmission of information from you to us, online. We also cannot guarantee that the information you supply will not be intercepted while being transmitted. Accordingly, any personal information or other information which you transmit to us online is transmitted at your own risk.
9. How long we retain your dataa. If you leave a comment (e.g. adding a question about a video), the comment and its metadata are retained indefinitely. This is so we can recognise and approve any follow-up comments automatically instead of holding them in a moderation queue.
When visitors leave comments on the site we collect the data shown in the comments area(s), and also the visitor's IP address and browser type to help spam detection.
An anonymised information gathered from your email address (also called a hash) may be provided to the 'Gravatar service' to see if you are using it. Gravatar service privacy policy available here. After approval of your comment, your profile picture (if one is setup in your profile) is visible to the public in the context of your comment.
b. If you register for Memberships or Pay Per Class Videos, we store the personal information provided, in your profile. You can see, edit, or delete all your personal information at any time. However, you Other than you not being able to change your username and you can contact us to do so. If you cannot find any of the aforementioned, please contact us.
10. Rights over your dataIf you have an account on this site, or have left comments, you can request to receive an file with all the personal data and interactions on the website. You can also request that we erase any personal data here. This does not include any data we are obliged to keep for administrative, legal, or security purposes.
​11. Marketing communicationsWe may send you direct marketing communications and information about our services that we consider may be of interest to you. These communications may be sent in various forms, including email, Facebook messenger, SMS, WhatsApp. You may opt-out of receiving marketing communications from us by filling in this form or by using opt-out facilities provided in the marketing communications.
12. Uploaded media (images and videos)
If you upload images to the website, you should avoid uploading images with embedded location data (EXIF GPS) included. Visitors to the website can download those images and extract any location data from them.
13. Embedded content from other websites
Articles on this site may include embedded content (e.g. videos, images, articles, etc.). Embedded content from other websites behaves in the exact same way as if the visitor has visited the other website.
These websites may collect data about you, use cookies, embed additional third-party tracking, and monitor your interaction with that embedded content, including tracking your interaction with the embedded content if you have an account and are logged in to that website.
Your personal information is stored securely for 1 year and then deleted if you do not become a client. Your details are never shared outside of The Pole Dancing Therapist contracting team.
Every effort has been made to ensure a safe and secure form-to-email submission process (contact forms) but advise users that they use the contact forms at their own risk.
This website and its owners use any information submitted to provide you with further information about the products / services they offer or to assist you in answering any questions or queries you may have submitted. At this stage of contact, you will not be automatically signed up to any mailing list.
When we engage officially in the business relationship, you will be added to our mailing list, with your permission.
b: Signup form for marketing communications: This business operates an email newsletter program, used to inform subscribers about products and services. We use 3rd party software for our marketing automation platform and the information you provide will be transferred to it for processing, in accordance with their Privacy Policy and Terms.
Subscribing through the online automated process (at the bottom of every page on this site) is done at your own discretion. Some subscriptions may be manually processed through prior written agreement.
Subscriptions are taken in compliance with UK Spam Laws detailed in the Privacy and Electronic Communications Regulations 2003. All personal details relating to subscriptions are held securely, within a 3rd party newsletter software website, and in accordance with the Data Protection Act 1998. Under the Data Protection Act 1998 you may request a copy of personal information held about you by this website's email newsletter program. If you would like a copy of the information held on you please fill out this form.
Email marketing campaigns published by this website or its owners may contain tracking facilities within the actual email. Subscriber activity is tracked and stored in a database for future analysis and evaluation. Such tracked activity may include; the opening of emails, forwarding of emails, the clicking of links within the email content, times, dates and frequency of activity [this is by no far a comprehensive list]. This information is used to refine future email campaigns and supply the user with more relevant content based around their activity.
Date: 14th October 2022
Edited and customised by: The Pole Dancing Therapist
Created with